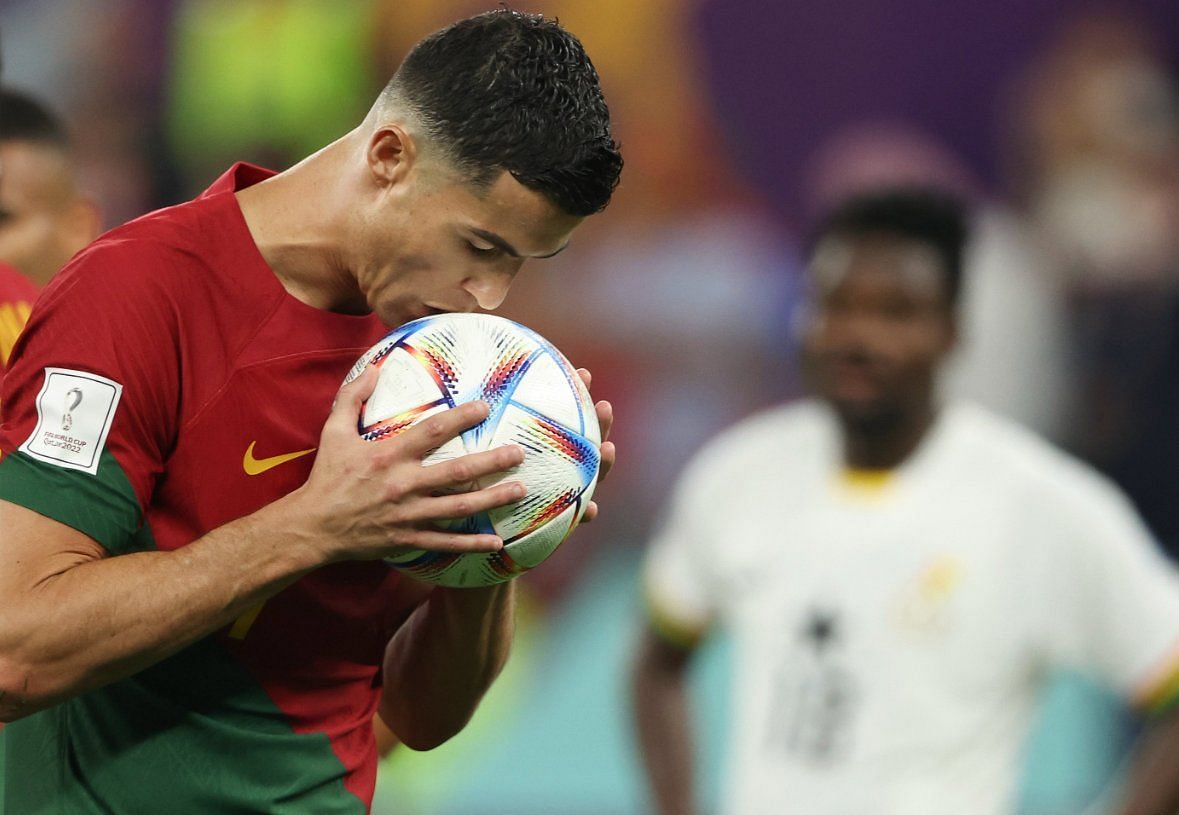 Sports
Ronaldo made so many world records by scoring one goal against Ghana
The Portugal team started their campaign with a victory in the FIFA Football World Cup being held in Qatar. Cristiano Ronaldo scored the opening goal in Team Portugal's Group H win against Ghana. Ronaldo, who recently separated from Manchester United, gave his whole life in this match with the best game. Ronaldo's goal through penalty has once again made him the king of many records.
1) Goals in five World Cups
Ronaldo became the first player in history to score in five different World Cups. Ronaldo, who scored against Ghana, also scored goals in the 2006, 2010, 2014 and 2018 World Cups. He has made this record after beating players like Pele, Miroslav Klose.
2) Most international goals
Cristiano Ronaldo touched 118 international goals with the goal against Ghana. No other player in football history has more international goals.
3) Youngest and oldest goal scorer
In the 2006 World Cup, Ronaldo scored two goals against Iran and then became the youngest player to score a World Cup goal for Portugal at the age of 21 years 132 days. Now Ronaldo has also become the oldest player to score a World Cup goal for Portugal when he scored against Ghana at the age of 37 years 292 days.
Ronaldo recently parted ways with Manchester United following an interview controversy. 37-year-old Ronaldo showed a very aggressive game against Ghana and fans are praising him on social media after seeing his style. Ronaldo had tears in his eyes during the team's national anthem before the start of the match, and fans were amazed to see how much football and playing for his country still means to Ronaldo after all these years.