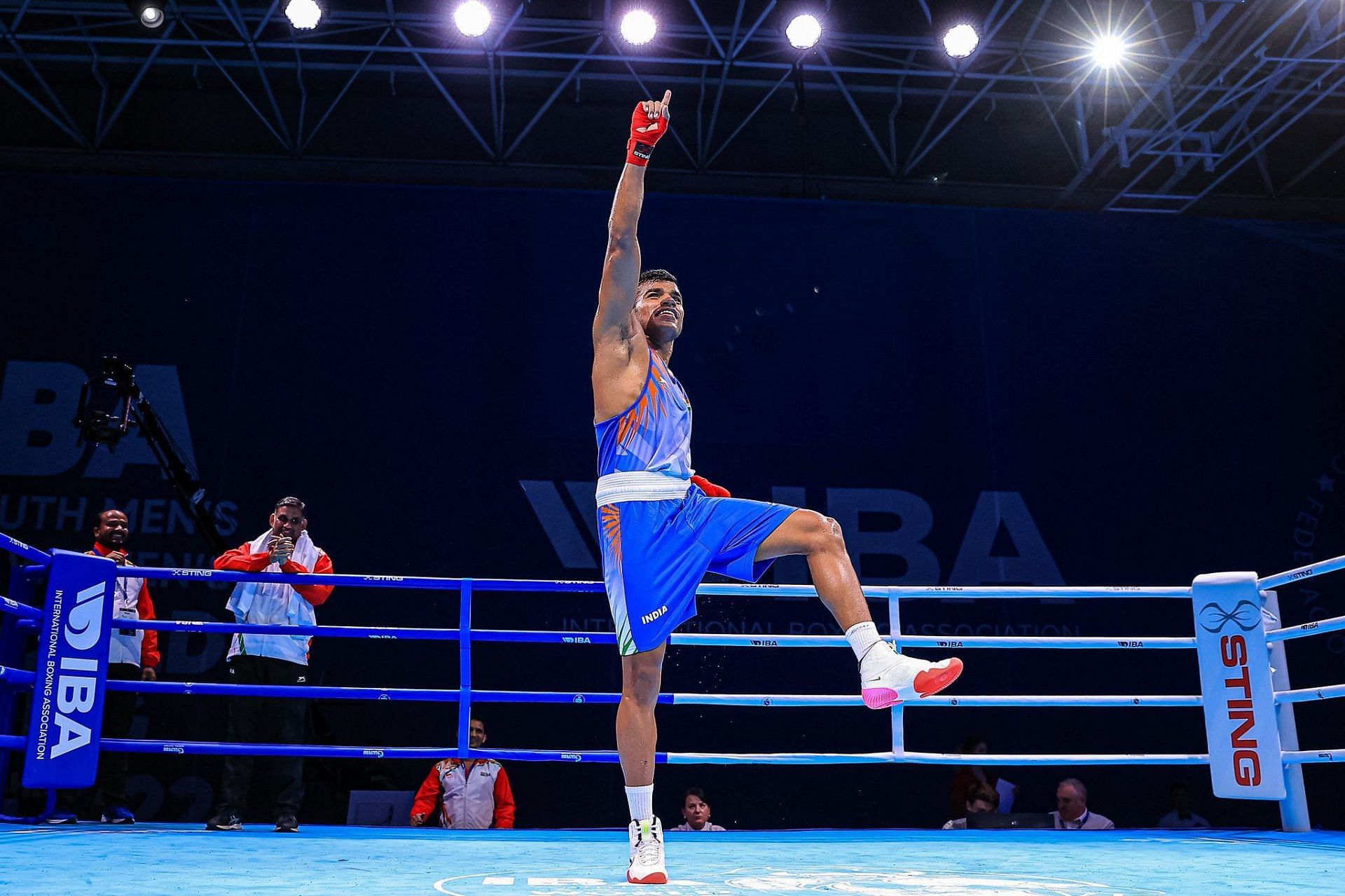 Sports
7 boxers of the country reached the World Youth Boxing Championship final
7 boxers from the country have confirmed their place in the finals of the World Youth Boxing Championship 2022 being held in Spain. In the competition organized by the International Boxing Association i.e. IBA, both female and male boxers are competing.
Among the men, three Indian boxers had reached the semi-finals and all three have made it to the finals. In the 48 kg category, India's Viswanathan Suresh booked his place in the final with a 4-1 win over Puerto Rico's Juanma Lopez in the semi-finals. In the 63.5 kg weight category, the Indian scion won a closely fought match 3-2 over America's Deshawn Krocklam. Both Viswanathan and Vansaj have also been Asian Youth champions.
On the other hand, India's Ashish secured a place in the final round bout by defeating Uzbekistan's Khujanjar in the 54 kg weight category. All three Indian male boxers will play their final match on Saturday.
great performance by women
Among the women, Indian boxers have dominated the competition. A total of 8 women boxers made it to the semi-finals from the country, out of which 4 boxers have reached the finals while the other 4 will get bronze medals. After India, Kazakhstan will get a total of 5 medals from women boxers and Uzbekistan will get a total of 4 medals. India's Bhavna Sharma in 48 kg category, Devika Ghorpade in 52 kg category, Raveena in 63 kg category and Kirti in 81+ kg category won their semifinal bouts.
Apart from these, India's Tamanna (50 kg), Kunjrani Devi (60 kg), Muskaan (75 kg) and Lashu Yadav (70 kg) suffered defeats in their semi-final bouts, due to which they will get bronze medals. In this way, the Indian team has confirmed a total of 11 medals, out of which 7 medals can be silver or gold. More than 600 boxers from 73 countries are participating in this championship.