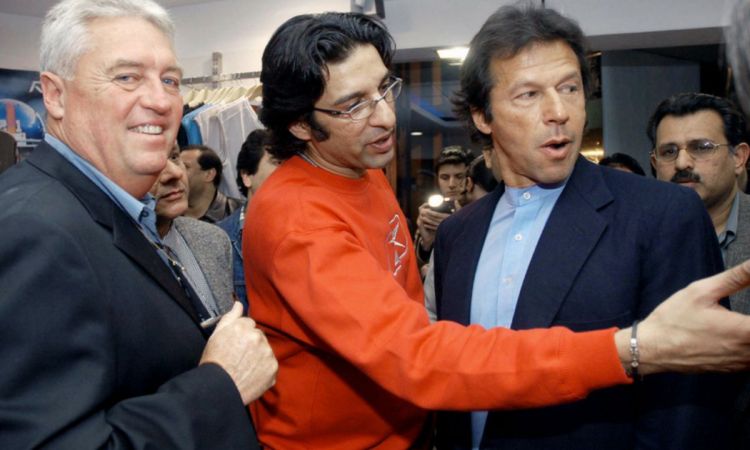 Sports
Wasim Akram Reveals Funny Incident Of Imran Khan When He Ordered Milk In Night Club
Pakistan's former Prime Minister Imran often remains in headlines for one reason or the other, but this time he is in the limelight because of a revelation by former Pakistan captain Wasim Akram. Akram has revealed a strange incident about Imran, knowing which you will also be surprised.
Akram revealed a funny anecdote that Imran Khan had ordered a glass of milk instead of liquor and beer at a night club in London. Now the question must be arising in your mind that why did Imran do such an act by going to the night club? So the answer is very simple that Imran did not drink alcohol. Imran was known as the party animal during his playing days and this is one of the funniest incidents of that era.
Trending

During his chat on The Grade Cricketer YouTube channel, Akram talked about this bizarre incident and said, "For me, it (partying) was fun. I was young and Imran said, 'Let's go to the nightclub'. He called me to his room. I said, 'Yes captain, I am ready'. We went to a nightclub in King's Cross (London). He went inside and people recognized (him). He then had a glass of milk. Ordered because he didn't drink. They gave him milk at the nightclub! There was only a line of girls to shake Imran's hand. All I said was, 'Yeh kamal hai'."
Also Read: unique stories of cricket
Fans are very fond of this revelation of Akram. Let us tell you that Imran and Akram played an important role in Pakistan's 1992 World Cup victory. Captain Imran scored 72 in the final against England and Akram was player of the match for his all-round performance. Akram took 3 wickets for 49 runs with 33 runs in 18 balls.