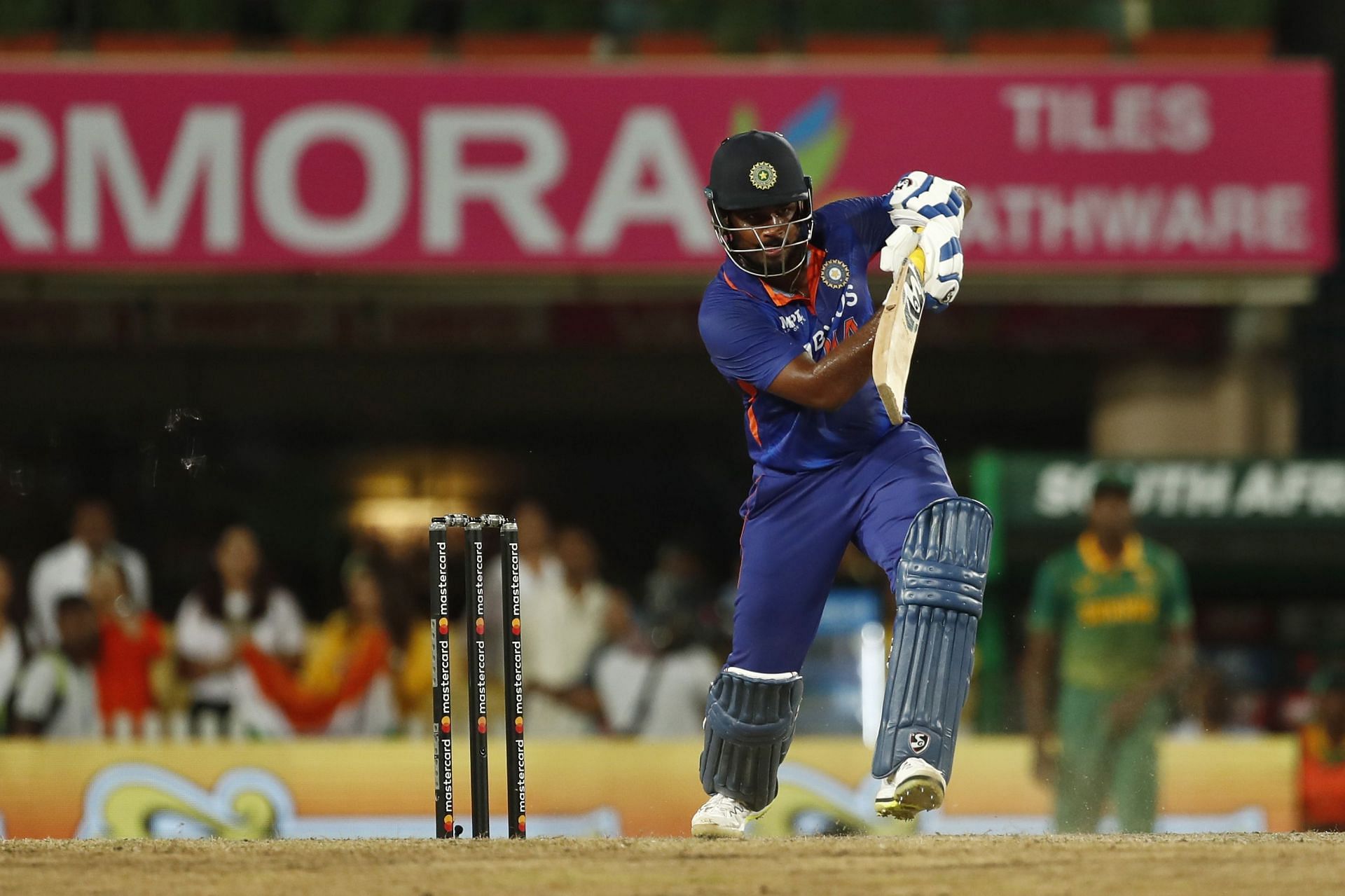 Sports
NZ vs IND: "Want to see Sanju Samson batting at No.3"
The series of three ODIs against New Zealand and India (NZ vs IND) is to start from 25 November i.e. Friday. Sanju Samson is also included in the Indian squad for this series as wicketkeeper and Virat Kohli's childhood coach Rajkumar Sharma has mentioned important things about his batting order. Rajkumar believes that Samson should get a chance to bat at No.3 in the ODI series as he is a good player at the top of the order.
Sanju Samson was also selected for the T20 series against New Zealand but the batsman did not get a chance in all the three matches. It is expected that the Kerala player will get a chance in the ODI series.
Some senior players are not part of the team for this series, including Virat Kohli's name. Usually in the absence of Kohli, Shreyas Iyer is given the responsibility at number 3 but this time Rajkumar Sharma has suggested Samson's name. Talking about the change in the batting order, he said,
Batting order can be changed. I want Sanju Samson to bat at number three. He is a very good player in the upper order. Suryakumar Yadav can bat at number 4. India also has Rishabh Pant.
Shreyas Iyer has struggled in recent times – Rajkumar Sharma
Rajkumar Sharma admitted that things have been difficult for Shreyas Iyer in recent times but expressed confidence in the Mumbai batsman to come out of his problems. They said,
Shreyas Iyer is struggling a bit but needs to be given some confidence. He is in trouble against the short ball. I am sure he is working on it. As far as the final selection is concerned, it all depends on the team management, what is their thought process.